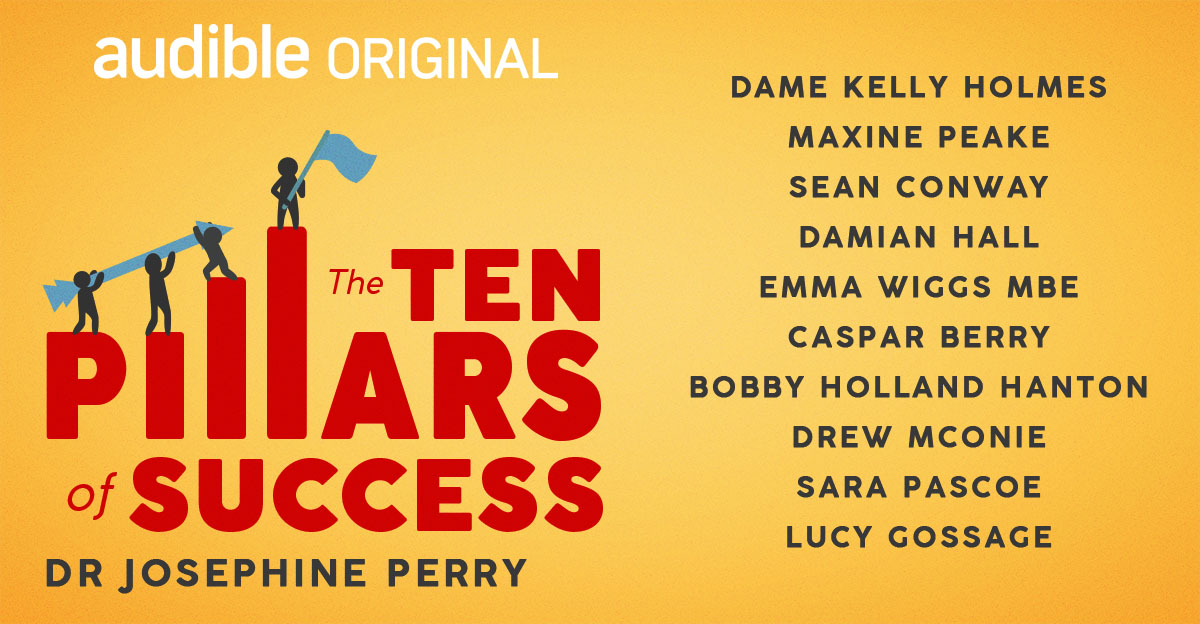 Sport psychologist Dr Josephine Perry spends her life working with exceptional performers. She has identified ten psychological pillars that the ultra-successful have ingrained within their approach. And the good news is that we can all learn these mental building blocks.
In this book you'll hear those who have excelled in their field discussing their route to success and learn how you can emulate them. A sense of belonging, mastery, autonomy, purpose, confidence, process, courage, optimism, internal insight or gratitude – all these skills can be vital in helping us overcome setbacks that can stand in the way of achieving our goals.
From the double Olympic champion who is passionate about collaboration, to the James Bond Stuntman who has cultivated courage, to the Ironman athlete who harnessed the power of gratitude, each case study demonstrates how we can turn a pillar into a superpower. Illuminating and inspiring, The Ten Pillars of Success will give every listener a roadmap to reach their full potential.
It is free to download on Audible:  The Ten Pillars of Success Audiobook | Josephine Perry | Audible.co.uk