The youngest children I work with are around 10 but, I have a 4 year old daughter and a 3 year old godson so tend to hang out with lots of little ones. And I am very privileged that sometimes they will share their worries with me. But I can feel out of my depth as to how to respond when the anxieties I'm used to helping with are in those so much older. So I reached out to an amazing group of applied clinical and counselling and child psychologists and they have helped me to compile this list of books, activities and ideas to help young children with anxiety.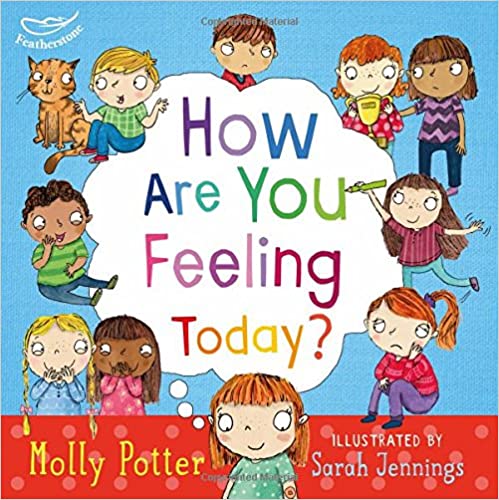 Books for little ones:
Ruby's Worry by Tom Percival– we have this book and my 4 year old really enjoys learning about how Ruby's Worry gets smaller and less scary the more she talks about it.
Colour Monster by Anna Llenas – cute pop up book where the colour monsters colours get all confused, because their emotions are all mixed up.
The Huge Bag of Worries by Virginia Ironside, a story about Jenny's worries following her around in a big bag.
How are you feeling today by Molly Potter – this book is so popular in our house. Any hint of a tantrum or an unusually quiet moment our little one will grab the book and take us to the page that explains how she is feeling. As it is so picture led we were able to use it from the age of 2.
Starving the Anxiety Gremlin by Kate Collins-Donnelly – this is a CBT workbook for children aged 5-9
Books for the adults:
Overcoming your child's fear and worries by Cathy Cresswell and Lucy Willetts – this is a CBT self-help course for parents or carers.
The Opposite of Worry by Lawrence J. Cohen – very practical and uses a playful parenting approach.
From Timid to Tiger by Sam Cartwright-Hatton – a manual for parents to manage anxious children
Parenting your anxious child with compassion by Malie Coyne – uses CBT, Attachment Theory and Compassion Focused Therapy to help parents and carers to understand and recognise anxiety in their children, and to help them to develop strategies to manage it.
Toys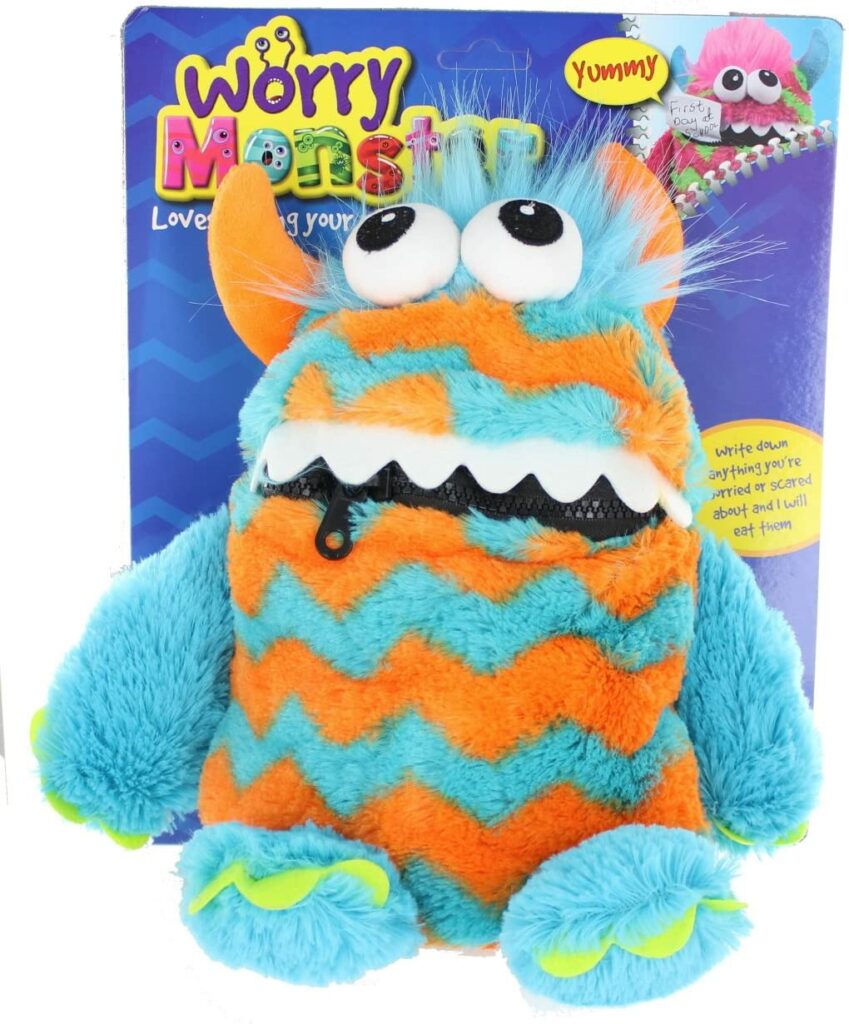 Binnie the Baboon – a story / workbook. You can also get a Binnie toy which has butterflies in her tummy that you can take in and out.
A worry monster / jar – Worry Monsters are soft toys with a zip for a mouth where you can write down worries for your little one – or they can draw a picture of their worry – and they put them into the Worry Monster's mouth to be eaten all up. A jar can be used too (but this is less fun that a horrifically bright toy!). I love this approach as you can validate their worries as they write them, discuss potential strategies and role play how they might handle ones which have a solution.
My Magical Minds – just about to launch a kit to build a dragon or unicorn with parents. It focuses on compassion mind training and the little ones can do this using their magical creature. Launching Soon | Magical Minds (mymagicalminds.com)
Calming Cat and Coaching Cards – helps little ones understand their body is a bag of chemicals and helps them learn breathing exercises, sing, move and have fun. Calming Cat Worry Toy | TTS (tts-group.co.uk)
Fairy Door – the child touches the door and knows the fairies are taking their worries away. Worry Plaque – The Irish Fairy Door Company
Apps:
Moshi App has meditations for little ones.
Sesame App – Breath, Think ,Do – introducing problem solving and breathing techniques.
Movies:
Inside Out is a brilliant Pixar Movie showing different emotions and how they help and hinder us.