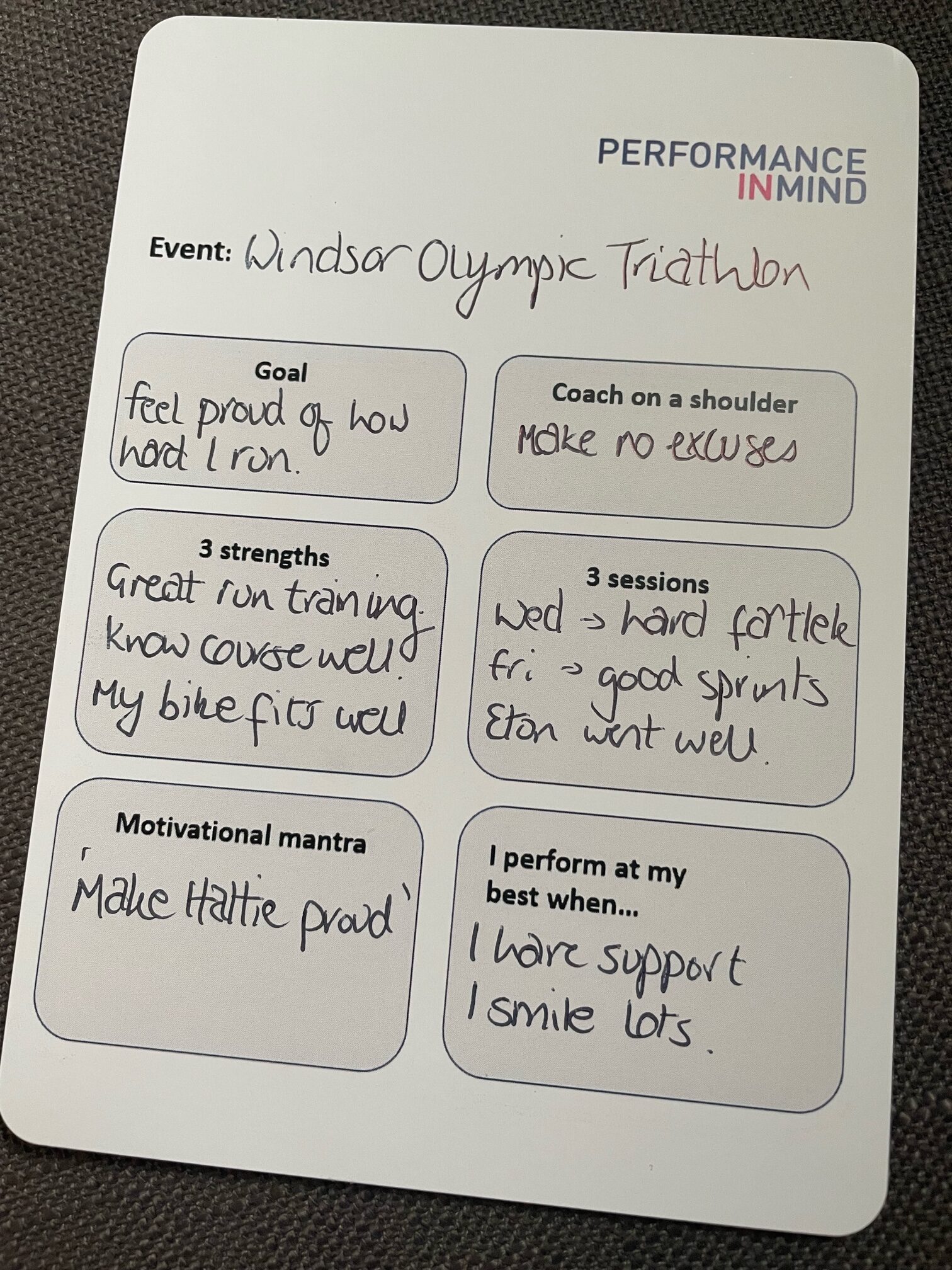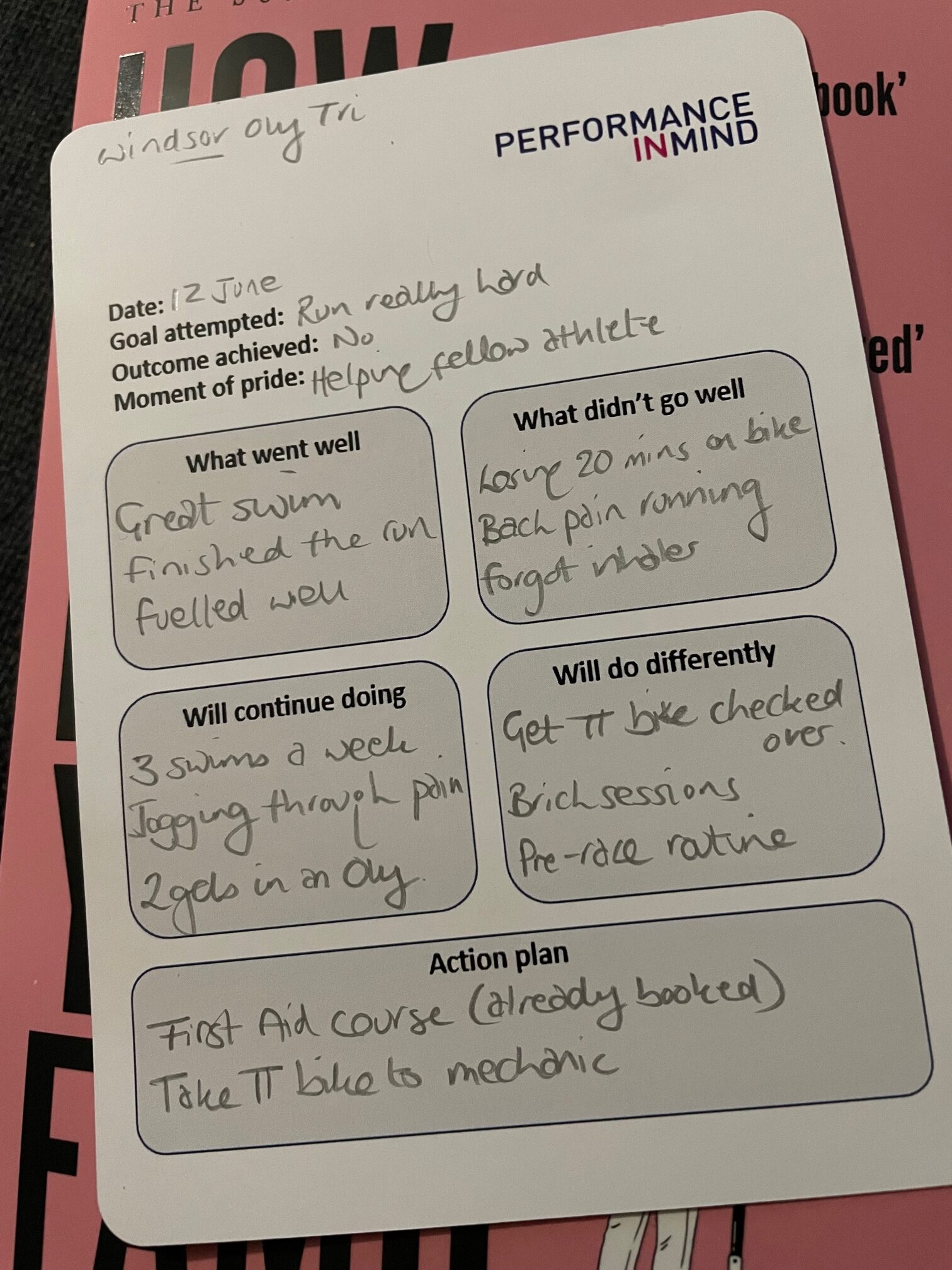 For every race or challenge we need to enter into it being clear what we want to achieve and remembering all the efforts we have put into achieving that goal. It can really help our confidence.
With my clients (and for my own races) we complete these postcards. On the front is a confidence booster, on the back a post-event analysis. It means you focus on the things you can control in the challenge, and then even if it goes horribly wrong you can learn from it.
This example above is Windsor Olympic Distance Triathlon in June 2022. I felt confident before but the race definitly did not go to plan as a poor guy crashed his bike right in front of me and needed people to stay with him and help until the ambulance arrived. This meant all time goals disappeared but I still had elements I could control and put effort into so the race wasn't a write off. Having the confidence booster in my head meant I was able to override my very loud amygdala on the run shouting at me that i had a good excuse to stop! That felt like a win.
You can order your own set of Performance Postcards for your races, challenges, or scary things at work.